Here's a concept for you: depletion theory. According to the behavioral economist Dan Ariely, our ability to make any type of difficult decision is adversely affected by fatigue. And self-control is an exhaustible resource. This is why by the end of the day or the close of a meeting, it's harder to concentrate. Or why it's harder to turn down that Snickers bar that would ruin your diet at 5 pm than it was at 3 pm.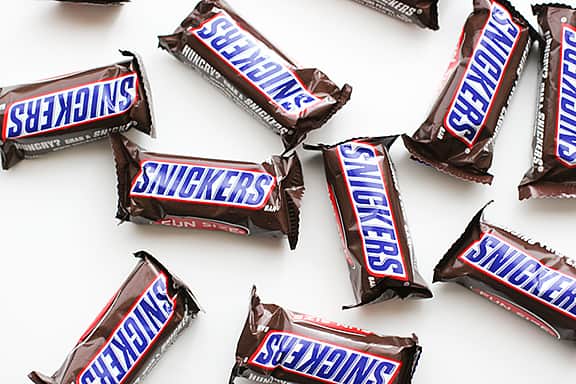 Photo from Taste and Tell blog, which features a recipe for Snickers Salad.
Consider this description of an Israeli study:
It found judges systematically grant parole more frequently when they are most refreshed at the beginning of the day. After that, their decisions change and the likelihood of granting parole drops as the number of decisions they make goes up. But the effect is not the same across the whole day — after their lunch break (and a Snickers?) they get some extra energy that rejuvenates them and their decisions look much more like the ones they made early in the day. It seems that the cognitive burden of making these difficult moral decisions builds in a way that over time it becomes easier to simply accept the conservative, status quo decision not to grant parole.
Are you trying to get people to change their behaviors? Or to take an action that isn't easy? Think about the times or places when they are NOT depleted. Otherwise, you might not get the reception—or reaction—you wanted.