I'm often asked by people who work in the arts how to best express the essence of their cause in a compelling way.
This weekend I encountered a wonderful example. When I was reading The New Yorker, an ad for the Museum of Modern Art (AKA Moma) caught my eye. It was a note from someone who'd visited the museum. There is a whole gallery of these notes online here, and a great blog about the project here.
Next time someone comes to your performance or visits your museum, consider asking him or her to express an opinion - and make it the centerpiece of your communications. You may just end up with art about your art - and that's as effective a communication as I can imagine.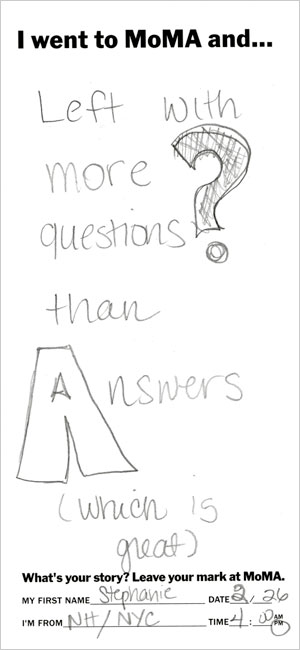 Comments